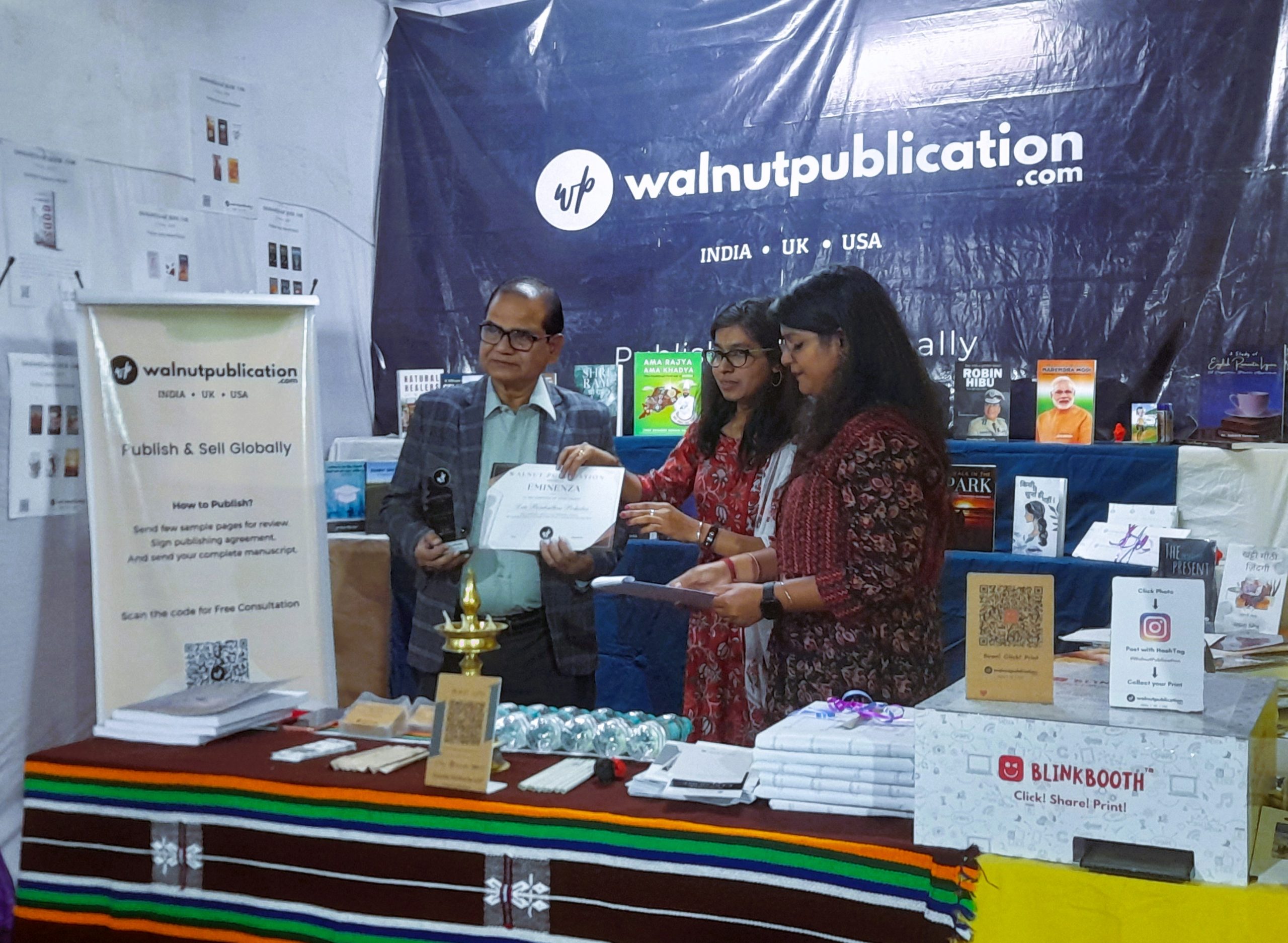 Imagine being a bibliophile and visiting a unique treasure trove of books, being surrounded by other bibliophiles, the unique smell of paper, the starlit shine in the readers' eyes, and the buzz of books all around. These are enough to make a bibliophile's heart go wild with excitement. Such a scenario was witnessed at the Odisha Book Fair 2022, held this December, and the book fair seemed like a unique journey out of an adventure book. Walnut Publication not only took part in the grand event but also had the opportunity to showcase their numerous titles as well as organise events that played an important part in the book fair.
The book fair was held from December 9, 2022 to December 18, 2022 at Exhibition Ground, Bhubaneswar. As one passes through the premises, one can feel a surge of positivity and celebration passing through them. There were numerous stalls, and publishers had arrived to showcase their books. The stalls and the premise were brilliantly lit, and the stalls were designed to be as colourful and unique as one could imagine. Titles, old and new, well-known and upcoming, all gathered under the same sky, and numerous titles were being echoed by the lips of all book lovers.
Apart from books, the book fair had also organised a number of performances and events. The 11th of December was the most hectic day for Walnut Publication. EMINENZA award ceremony and book launch event were organised for the day. Walnut Publication paid tribute to the late author Bimbadhar Bohidar, whose poetry collection "A Garland of Wild Flowers" immortalised him and will also inspire the future generations. His writings were found on his desk, which remained there for more than a decade before it was brought before Walnut Publication. "A Study of English Romantic Lyrics: A Cognitive Poetic Approach" by Dr. Sukdeb Goswami was released at the event. Other authors of Odisha who were awarded at the EMINENZA award ceremony were Dr. Subhransu Sekhar for his book "Essential Pediatrics for Office Practice", Mr. Upendra Nath Rath for "A Memorable Quotation", and Mr. Ganganarayan Kar for his book "The Excellency of Power Is God".
The book fair is etched as a core memory in the minds of the entire team of Walnut Publication as well as all who had come to visit the book fair. Apart from book lovers who visited the fair and found a trail of nostalgia, there were others who came to the fair and fell in love with books.
Meet us at the upcoming New Delhi World Book Fair (NDWBF 2023).